Shopping for kids:
I have 5 kids so I totally understand bargain shopping when it comes to Christmas gifts. But let me ask you, how long is it from the time your gift is opened to the time that gift is broken, thrown away, etc?
I have seriously thrown away Christmas presents I got my kids on December 26th because they broke it or lost a piece that couldn't be replaced.
Shopping for adults:
Holy guacamole, shopping for adults is pretty much impossible. When I was in high school, I was able to get away with those pre-made gift baskets at Wal-Mart. Now, not so much (if you buy those Wal-Mart gift baskets, don't be offended).
Adults are hard because you can't go too cheap and look like like a cheapskate but spending $100+ on a gift for multiple people isn't feasible.
HAVE NO FEAR, MY CHRISTMAS GIFT GUIDE IS HERE!
I have put together a list of items from HOMEMADE shops (and as always, I have DISCOUNT CODES).
I love how personal each and every item is. Someone actually used their bare hands to make my item from the time I placed the order to the time they packaged it up to ship to me.
Quality is also another huge favorite of mine. The quality of a product is always SO MUCH BETTER than a product from a big corporation.
And my personal favorite- when you purchase from a small shop, you're supporting someone and their family.
Again, I totally get bargain shopping. I'm not even saying you need to completely boycott big corporation stores. All I'm saying is, before you think about buying a pre-made gift basket from Wal-Mart or a toy that has 9,395 pieces that will go missing on December 26th, check out these small shops.
1. Frankie Print Co.
When it comes to gifts, you literally cannot go wrong with a blanket. Frankie Print Co. has a variety of designs that are perfect for EVERYONE of ALL ages!
My personal favorite is the Junk Food blanket because, well… I love junk food.
For the preteens/teens/college students you need to shop for, there is a "Lazy AF" design, cheetah print design, floral designs, and SO MUCH MORE.
BUT WAIT, THERE'S MORE!
Frankie Print Co. has a blanket that looks like a piece of notebook paper and YOU CAN GET A PERSONALIZED MESSAGE ON IT!
You can use a handwriting font OR you can make it even more personalized and use your ACTUAL handwriting by printing out the template, writing you note, and sending them a photo back.
–>SHOP FRANKIE PRINT CO. HERE<–
SALE DETAILS:
Black Friday Sale, November 29th
No code needed!
2. Malicious Woman Candle Co.
Just like blankets, I also believe you cannot go wrong with gifting a candle.
Yes, I know what you're thinking. Candles are boring. But do y'all really think I'd suggest something boring?
These candles are anything but boring and these photos are pretty self explanatory:
After you chose your label, you can chose your scent.
Do you know how many candle shops claim to have a fruit loop smell and it turns out to just be a fruity smell?
I have the fruity loops scent from this company and IT LITERALLY SMELLS LIKE I AM STUFFING MY FACE INTO AN OPENED BAG OF FRUIT LOOPS.
–>SHOP MALICIOUS WOMAN CO. HERE<–
SALE DETAILS:
Black Friday Sale, November 29th
No code needed!
3. Holtz Leather
When I think of gifts for the men in my family, I always look for something leather. But when I think of leather I think the inside of a truck or a wallet.
I am not buying my husband a truck for Christmas
My husband is picky about his wallet and how it fits in his back pocket and what not.
Holtz Leather has changed the leather game. In fact, I will be posting a separate post on them in a few months but until then: go check out their site.
If you have 9 billion kids like I do, you need to buy all those grandpa's and uncles some drink related gifts because…. kids.
SALE DETAILS:
Cyber Monday, December 2nd
Sign up for their newsletter to be the first to know about their sale!
4. Country Rich Creations
I know I already mentioned a candle shop but this candle shop is a completely different concept than the previous shop and like I said, you can't go wrong with gifting a candle.
ARE.
Y'ALL.
READY.
FOR.
THIS.
IT LOOKS LIKE A CAN OF BEER BUT IT'S A FREAKING CANDLE!
For those non-beer drinkers, Country Rich Creations also offers soda cans candles.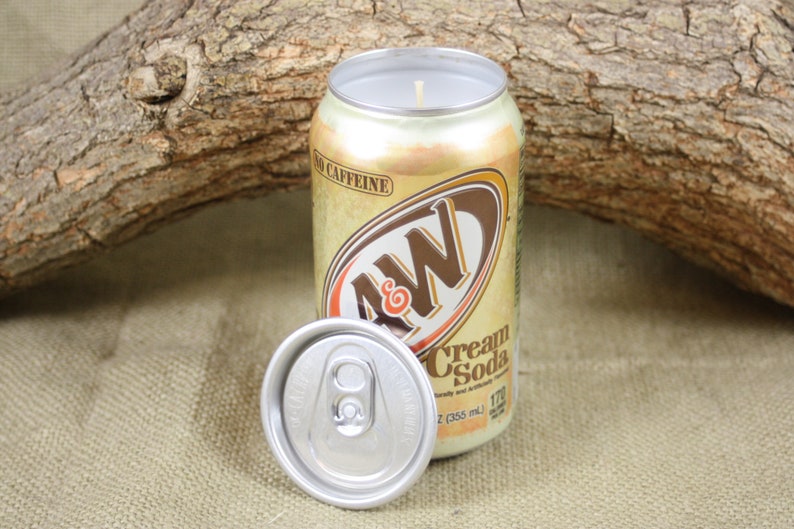 If you don't see the soda or beer that you want, message Country Rich Creations and they will try their best to hunt down what you're wanting!
The Christmas order cut off is December 15th so get your orders in ASAP!
–>SHOP COUNTRY RICH CREATIONS HERE<–
SALE DETAILS:
NOW!
VERONICA for 10% off!
Free shipping over $35
5. Jazlynn Designs
Another item you can't go wrong with is a door mat. These are perfect because there is literally a design for EVERYONE.
You can get something classic such as a family name or monogram.
You can get something that makes guests laugh:
I personally have one of these mats and it has held up beautifully through 4 storms and 5 kids trampling over it ever morning.
She also takes CUSTOMS and can do WHATEVER YOU WANT!
SALE DETAILS:
NOW!
VERO12 for 10% off!
6. Oasis Custom Design
This shop is basically the jack of all trades when it comes to wood. There is something for EVERYONE in this shop.
For the men, a bottle opener:
For the ladies (youth and adult), JEWELRY MADE OF WOOD. Earrings studs, hanging earrings, and necklaces.
I personally have the geometric earrings and they practically weigh nothing which is a huge bonus for me and they are the cutest (and super unique).
–>SHOP OASIS CUSTOM DESIGN HERE<–
SALE DETAILS:
NOW
NUGGETS4BFAST for 15% off!
7. Scentsible Designs
If you're reading this, there's a good chance that you're a mom (if you're not, listen up) so I'm sure you can agree with me when I say this:
Flowers and jewelry are nice. But I would much rather have an uninterrupted nap or something to pamper myself.
Scentsible Designs makes scented rice heating pads and they are ADORABLE, AFFORDABLE, and something that will actually get used.
You can also have a scent added for additional relaxation!
BUT WAIT! THERE'S MORE!
She makes the most adorable "boo boo packs" for kids.
Before I found this shop, I put ice cubes in a ziplock bag for those bumps and bruises on my kids. Then my kids cry like little howler monkeys because the ice is hard and too cold and it ends up making things worse.
These boo boo packs are softer than a babies butt and the perfect temperature for those dramatic kiddos.
BUT WHAT, THERE'S EVEN MORE!
You can also put the "boo boo pack" into the microwave and it turns into a mini heating pad for those upset stomachs kiddos get so often.
I was originally going to recommend these rice packs for women but the boo boo packs would make a great gift for kids too. Before you even start to think that your kid wouldn't like it. You. Are. Wrong.
I have the pineapple boo boo pack and my kids actually fight over it and I swear they enjoy hurting themselves just so they can use it.
–>SHOP SCENTSIBLE DESIGNS HERE<–
SALE DETAILS:
Free shipping over $35
No code needed
8. Mia Lucy Designs
If you personally know me, you know I love matching my kids and husband. But this shop takes it to a new level. YOU CAN MATCH YOUR DOG.
If you don't have a dog to match, DON'T WORRY! You can buy the scrunchies separately. If you have a daughter 6+ (yes, this includes adults because scrunchies are literally LIFE), you need to invest in a few of these scrunchies.
Yes, you can get a 20 pack on Amazon for like 10 bucks. BUT those are the scrunchies literally everyone has. Get your little VSCO girl (don't ask what a VSCO girl is LOL) a scrunchie that none of her friends have!
–>SHOP MIA LUCY DESIGNS HERE<–
SALE DETAILS:
MIALUCY15 for 15% off
9. Baby Face Makeup
Raise your hand if you have a daughter that has played in your makeup? (If you're not raising your hand, go away, because you are lying).
Most of you probably thought buying play makeup was a smart. The issue with that is they still make a mess. Or if you have kids with sensitive skin, they break out in a rash.
Baby Face Makeup solves all those problems! This shop makes pretend makeup that looks 100% real but is actually 100% fake (does not apply to the skin…. or your carpet).
–>SHOP BABY FACE MAKEUP HERE<–
SALE DETAILS:
Black Friday Sale, November 29th
BLACKFRIDAY for 20% off
10. Nuggets4Breakfast
Come on. Did y'all really think I wasn't going to add a shamless plug into my Christmas Gift Guide?
But seriously, I'm not even here to talk about shirts. Because guess what? I actually make more than just shirts!
I make coffee mugs:
I make beer steins:
I make pillow cases:
Okay I know I said I wasn't going to talk about shirts BUTTTTTTTTT…. I also make shirts for DOLLS.
And y'all know how I feel about matching, so course, I have to mention that you can get matching kiddo/doll shirts. *heart eyes*
SALE DETAILS:
Black Friday Sale, November 29th
NUGGETS4CHRISTMAS for 30% off
(Excludes socks)